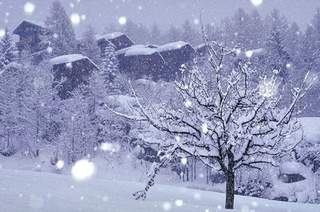 By Adele M. Gill   |   Silver Lining Ministries
"Hatred stirs up disputes, but love covers all offenses." 
Proverbs 10:12
Recently, some of my readers have been asking why I have been incorporating current events into this "God-blog.' My answer is this: I pray and write whatever God sends me to write. Many have shared their concerns with me about unsettling disputes/arguments they have had that arise from differences in political opinions. Like them, I have certainly had my share of similar uncomfortable challenges, especially lately. Though we as Christians are living in this world, we are set apart–not of this world, as we strive to follow God's way. And as believing Christians, we are called at times to share the biblical world view that we have learned from scripture, rather than the worldly view, with others. It's just that simple.
Personally, I have found that some topics that I consider non-political, may not be seen that way by others. To talk about them is politically incorrect.  Additionally, everyone has their own idea of what is ok to talk about; and what is right and wrong. The biblical world view is very different than the worldly view. Some say one should never mix religion and politics. But in my mind, that approach to life begs this question for Judeo-Christians believers: How can we, as believers, share biblical truths, if we refuse to engage in, or even avoid altogether,  hard conversations, and people who don't think like we do?
As believing, practicing Christians, each of us has a ministry of one as Ambassadors for Christ, striving to bring love, peace and truth wherever we go. To accomplish that goal, we must, at times, 'step into the arena.' By doing so, we may risk appearing foolish for our biblical world views, get overwhelmed, and/or swept up in arguments with those who are unfamiliar with, or seek to arrogantly subvert, Bible truths that we have learned, and hold dear.
Tips for Avoiding Disputes
Before engaging in tough conversations on hot-topic issues, perhaps we need do the following:
Pray and read scriptures for discernment, and God's truth.
Choose your discussions wisely, and become knowledgeable about current events. In the Truth Famine, that may mean doing some research on your own.
Set some parameters to avoid falling into senseless disputes and avoid arguing.
Place a time limit for talking about topics that may predictably stoke disagreements.
Be proactive. Be sure and agree that you can both 'agree to disagree' before you discuss.
Remember that you are both God's children, regardless of your viewpoints.
Never leave the conversation angry or without trying to make peace.
Scriptures for Discernment in Difficult Conversations
" If anyone does not obey [God's] word… Do not regard him as an enemy, but admonish him as a brother."  2 Thessalonians 3:14-16
"But I say to you, love your enemies, and pray for those who persecute you…for [God] makes His sun rise on the bad and the good, and causes rain to fall on the just and the unjust …"  Matthew 5:43-48
 "…All who want to live religiously in Christ Jesus will be persecuted… But you, remain faithful to what you have learned and believed, because you know from whom you learned it… 
2 Timothy 3: 12-13
 All scripture is inspired by God and is useful for teaching, for refutation, for correction, and for training in righteousness, so that one who belongs to God may be competent, equipped for every good work."  2 Timothy 3:16
 "This is how all will know that you are my disciples, if you have love for one another."  John 13:35

"The ill-tempered stir up strife, but the patient settle disputes."  Proverbs 15:18
"Behold, I am sending you like sheep in the midst of wolves; so be shrewd as serpents and simple as doves…"  Matthew 10:16-17
"If any place will not welcome you or listen to you, leave that place  and shake the dust off your feet…"  Mark 6:11
___________________________________________________
© Copyright 2021   |   Adele M. Gill
~ About the Author ~
Adele M. Gill is a retired RN/BSN, and a certified Chaplain. She is the recipient of the 2021 Firebird Book Award for her new self-help book, 'How to Go from Broken to Blest.' This AWARD WINNING BOOK is written for anyone who is struggling in any way, and is now available at Amazon.com: https://amzn.to/2ZWsiCb
The post Political Correctness, Disputes & Truth appeared first on The Inspiration Cafe Blog.